We have many prodigies in abundance here at SnugZ USA; however, one can understand the difficulty in obtaining the task to select only three to be in the limelight for their commitment and hard word. Nonetheless, to our surprise, every month the bar is set higher and higher. After meeting one-on-one with these outliers, it's no surprise these select few rose out among the rest. Their tenacity and diligence at work is unmistakable and worth the recognition. As a result, we are proud to announce and share our stellar SnugZians who rise above the bar. July 2015 MVP's are: Lori Holdener, Saul Alcala, and Valerie Pelca.
Lori Holdener: Credit Manager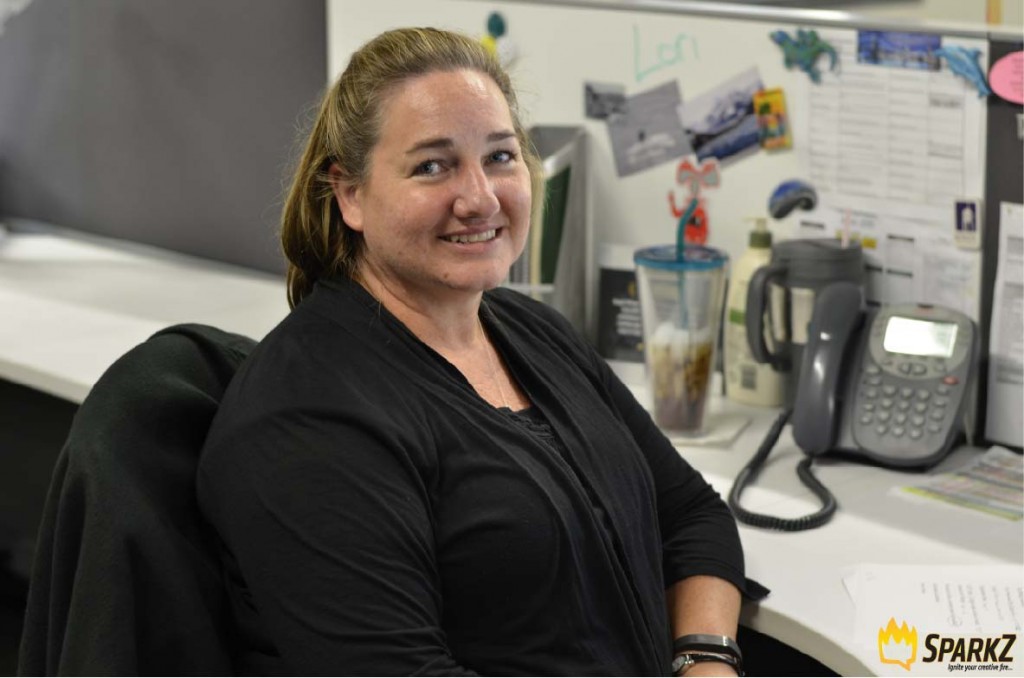 Lori is a prime example of a SnugZian dedicated to the max. She has been with us now for 13 years and we've never witnessed anything less than a phenomenal effort from her. Lori consistently operates at 110% in her responsibilities every day, week after week. It's no stranger for her to communicate across various departments (customer service, order entry, marketing, and many more) and they all vouch how respectful and pleasant she is in her communications. A hidden talent of Lori's is she's a marvelous cook. She spoils her team and surrounding others with her yummy pastries and come birthdays your diet is guaranteed to make an exception.
As the customer credit manager, she's no stranger to experiencing heightened phone calls but that's no problem for this seasoned vet. Lori is a skilled artisan when it comes to handling these type of calls and has a knack for making clients feel appreciated and attentive.  We've received countless feedback on how much customers enjoy working with her. Customers and co-workers alike describe her as someone who radiates good vibes, obtains a robust work ethic, and enjoyable to work with. We are fortunate to have her part of our team and this recognition is far overdue.
When Lori is away from work she enjoys being with her family. She comes from a family of five siblings and is the second youngest child. Reading is big hobby for this credit manager; some of her favorite genres are mystery, Stephen King novels, and leadership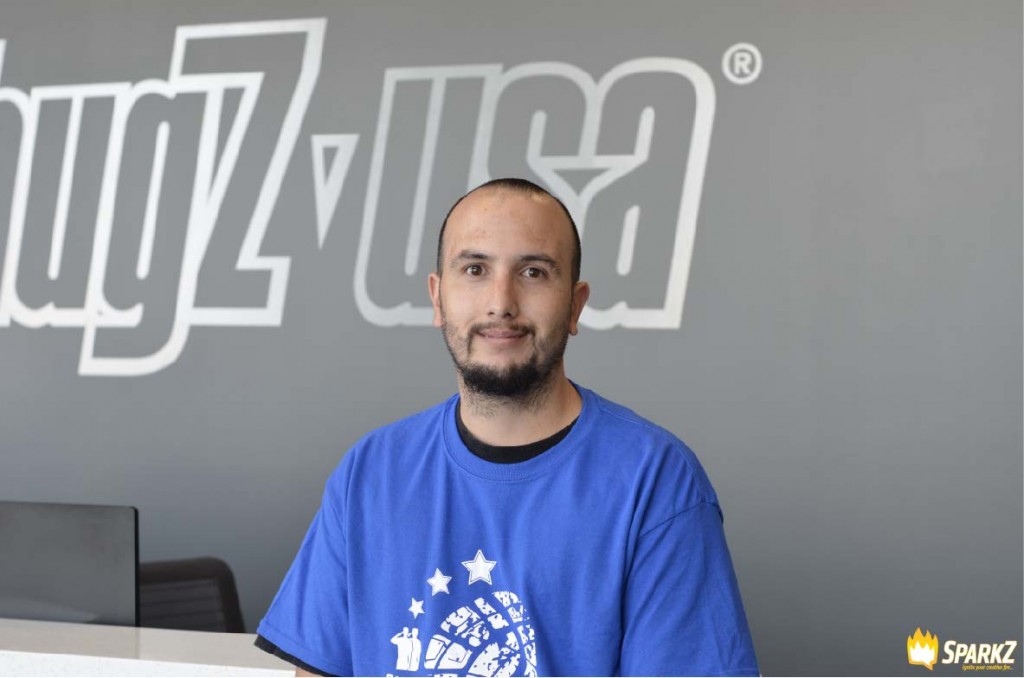 Saul Alcala: Lanyard Night Crew Supervisor
We asked Saul's supervisor to describe his work ethic here at SnugZ USA and this is what he had to say. "I compare Saul to the ninth inning pitcher in a baseball game—a closer. Saul is the person I repeatedly look to for the last of the day push to get jobs done. He is asked to perform under pressure and he encompasses the tenacity and composer to do so with ease." That being said, Saul is our Mariano Rivera at SnugZ. He is skilled, smart, suave, and dependable.  Saul shows up to work with his mind in the game and hits the shop floor wasting no time.
A true leader, he leads by doing and is an example to his team. Without reluctance, Saul shares his work insight with those he works with to help improve and develop their knowledge in manufacturing. His bilingual skills are very handy and he is fluent in all process in his department. Every day he can encounter various curve balls but Saul manages to adjust at the plate and cracks any challenge. We thank and recognize Saul for his remarkable performance; his presence truly makes SnugZ a better place to work at.
Saul has been a part of our family for a decade now. Originally from Inglewood, California, Utah has grown on him and he now resides in West Valley City. When he's away from work Saul enjoys spending time with his 3 children and wife—Christina. Some of his favorite hobbies are barbequing ribs and Carne Asada, going to the shooting range, and running. Just last month we had a Corporate 5k with our health insurance and Saul was one of the first to sign up.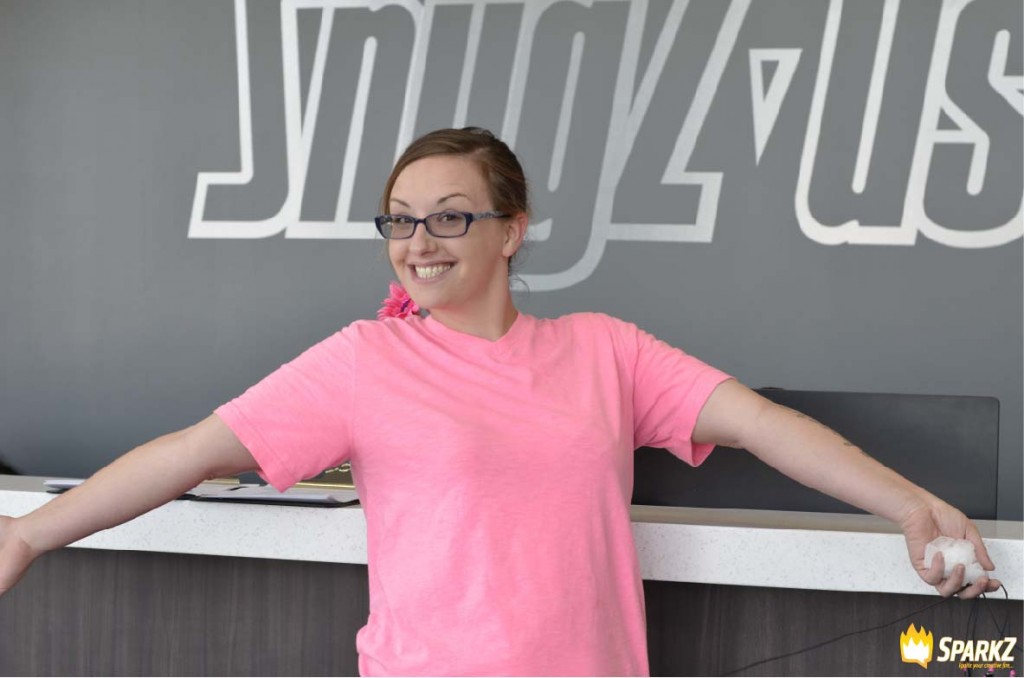 Valerie Pelca: Labs Swing Shift Team Lead
Valerie (Val) is the current Team Lead of our swing shift crew in our Labs department and we're very grateful to have her. She's been an irreplaceable member of our team since her starting role. She's willing to perform any and all tasks asked of her and with a small margin of error. Val is the last one standing from our initial swing shift crew and we value her dedication and persistence during our growth. It was recent that Val was promoted to the Team Lead position and her crew has performed incredibly under her leadership. Their output has been noticeable and with great remarks.
When I first met Val she was everything everyone told me she would be: approachable, calm, smart, amusing, and likable. She always has a smile on her face and perhaps one of the most optimistic individuals I have met. Her "it can't be done" personality is blatant in her dealings.
Away from her responsibilities at work, Val and her fiancé, Manny, are proud parents of three boys. She couldn't be happier; she enjoys taking them to outdoor events such as: camping, fishing, swimming, and really anything outdoors. In addition, they have more critters of their own; they own a Ball Python and Toy Poodle. She just surpassed her year mark with us two months ago and we look forward to the many more years together. Thanks for being a great example at work and at home Val.
Sources: Sports Illustrated – Mariano Rivera
http://www.si.com/mlb/strike-zone/2013/09/20/mariano-rivera-42-things-to-know