Let us help you with all of your lanyard and badge needs. We have been slingin' lanyards since '89 and manufacture everything here in the good ol' USA. Polyester, cotton, nylon, glow in the dark, even cork! Yes, I said cork! Screen printed or sublimated, 1/2″ up 1 1/2″ widths, any imprint color and the most attachment options in the industry. Need them next day? ZIP-IT! Why would you go anywhere else? Here's 25 more reasons:
1. SnugZ USA has a lanyard to fit every budget.
2. Customization is practically limitless!
3. Increase your brand awareness by being worn around every neck.
4. Perfect for trade shows, offices, events, seminars, hospitals, employees…the list goes on and on.
5. Provides an individual gift at any company event.
6. Dual use lanyards convert to provide useful before and after events.
7. 25 years of lanyard-making experience.
8. Worried about losing your essentials? A lanyard will keep the most important things attached to you.
9. All our lanyards are manufactured here in the good ol' USA!
10. Keep your logo easily visible to all.
11. Several material types to choose from including polyester, cotton, nylon, glow in the dark, and even cork!
12. Most attachment options in the industry. Period.
13. Countless pairings.
14. Billions of lanyards, a #SnugzillionUses…and counting!
15. Strap on a pair of "LanyardHosen" and it will forever change your yodeling game.
16. Lanyards make great goat food, just ask Mocha.
17. You won't have to worry about a bear getting your food if you have lanyards on hand
18. Laugh so hard and stay on your dinosaur (they make a great harness).
19. Easily transformed into a ghillie suit so you can avoid daily duties.
20. If you need to grow a beard ASAP your lanyard is there to save the day!
21. Procrastinate a little too long? Not to worry, there is NEXT DAY SHIPPING with ZIP-IT!
22. Never lose your keys again. Unless you lose your lanyard with them…some people you just can't help (only joking).
23. 33.7% keep a promo item (like lanyards) on their person – a coveted location for advertising.
24. High quantities, quick turnaround, diverse and affordable.
25. Above all, those receiving the lanyard will not only thank you, but remember the experience as well.
#SnugZillionUses – "Lanyardhosen"
#SnugZillionUses – "Bear Floss"

"BILLIONS OF LANYARDS, A SNUGZILLION USES…AND COUNTING!"
SnugZ USA knows a thing or two about lanyards – we've been making lanyards right here in the USA for more than 25 years. Visit SnugZUSA.com to see how easy it can be to build the perfect lanyard.
[half]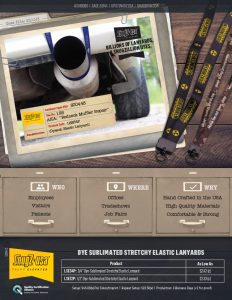 [/half]
[half end="true"]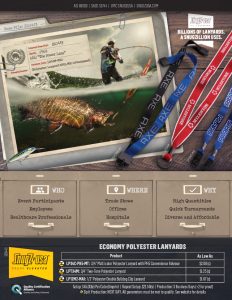 [/half]
[half]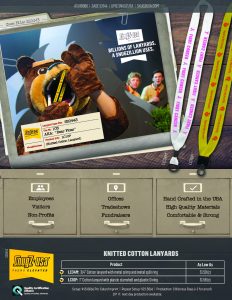 [/half]
[half end="true"]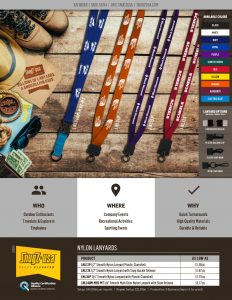 [/half]