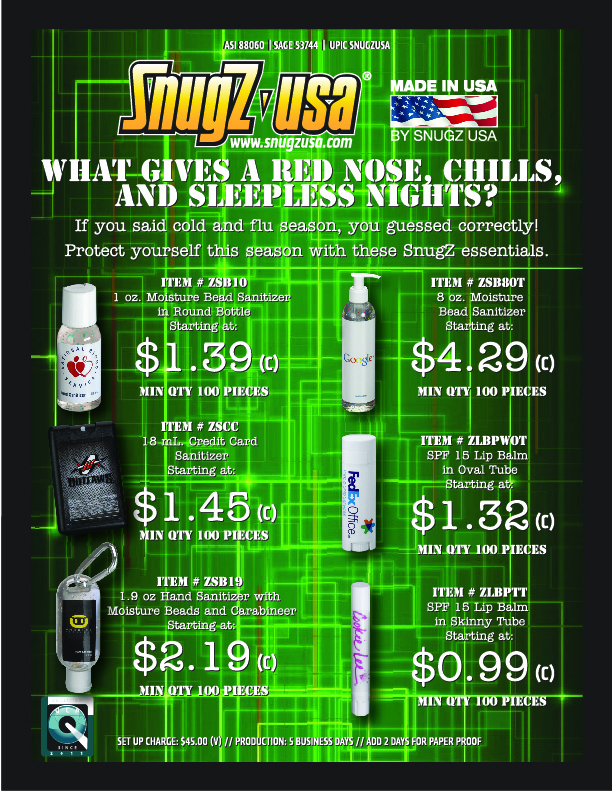 The leaves have fallen and the snow is approaching. But with the snow comes the bitter cold…cold and Flu season that is!
The peak of flu season starts in late November and ends in March. Based off of studies conducted by the CDC, (Center for Disease Control and Prevention), in the United States, on average, 5-20% of the population gets the flu and more than 200,000 people are hospitalized from flu-related complications each year!
The main way influenza or "the flu" virus is spread from person to person is in respiratory droplets from coughs or sneezes.
The best way to prevent getting the flu would be to get a flu vaccine. But protecting yourself in more ways than one is ideal.
Be sure to carry SnugZ hand sanitizer to combat germs throughout the day. Check out some popular favorites like ZSCP or ZS19.
You never know who's touched that door handle, faucet, or hand you just shook. Be prepared with SnugZ!