In need of an item that's trending and will make an impact? Did you need to make up your mind yesterday? Not a problem. We made it easy for you. Twice a month, SnugZ will post a Product of the Week entry to highlight an item we've noticed has caught recent blaze with our consumers or historically popular this time of year. We've selected a handful of our finest employees who have the most interaction with direct customers to provide you with that valuable information to support any time-crunching decision making necessities.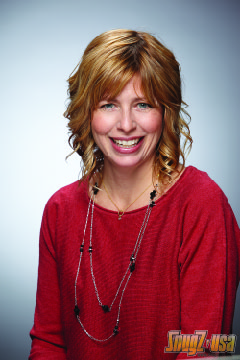 This week we have lovely Diane Donahue, from our Sales Team, who is an excellent choice of someone who works with customers directly on a day-in, day-out basis and above all, listens attentively to what is recently coveted, budget-friendly, and effective. We asked Diane to provide her recommendation and this week, she recommends item: AKCP34SM.CAR—Polyester Keychain w/Carabiner.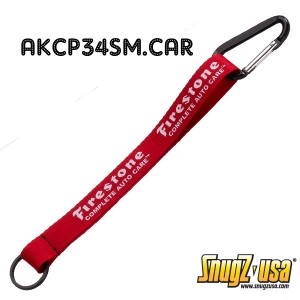 This is a screen printed key chain. What makes it stand out is its functionality, it is easy to put in your pocket or attach it to your backpack, purse, or belt loop! In addition, it's economical; the durable polyester is long lasting in quality. Lastly, pricing is just right for your budget; starting quantity of 100 is $1.50 (C). The attached Carabiner makes it both sporty and tenacious. Everyone needs one of these! For more information on this item such as higher quantity prices and imprint size, you can visit our website by clicking here or give us a call at (888) 447-6840. Be sure to stay tuned to our SnugZ SparkZ Blog as we bring you more Items of the Week. Drop a comment, ask a question, or provide your own recommendation—we're all ears.