May is a month packed with a number of events. College finals are wrapping up, graduates to-be are preparing for their big ceremony, don't forget mom's present for Mother's Day, and one of the biggest vacation holidays of the year is approaching fast—Memorial Weekend. P.s. don't forget the sunscreen.
Along with this action packed month, SnugZ USA would like to recognize May's Most Valuable Players. We've receive feedback from our Managers and Supervisors on individuals who have demonstrated exceptional work and gone above and beyond their call of duty. This month we would like to award Sam Bairagee, Alex Ortiz, and Amanda Barlow as our 2015 May MVP's.
 Administration – Sam Bairagee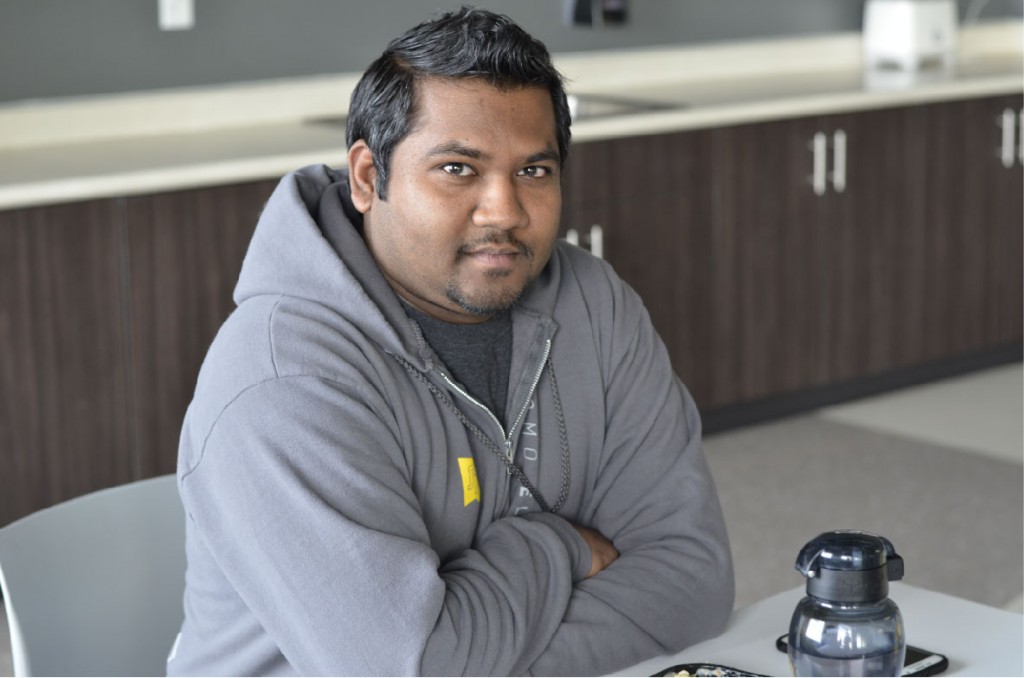 In the short time that Sam has been with SnugZ, he has proven his value to the Marketing/Art Team and to the company with his outstanding work ethic, high attention to detail, and positive attitude. No matter how busy he is, he exemplifies our core values in all he does and treats his co-workers like his customers.
He is simultaneously juggling multiple individual projects all meanwhile managing  the virtual queue. We are very lucky to have Sam on our team and he makes SnugZ an even better place to work. #teamelevated
When he's not working, Sam enjoys to go hiking and camping with his wife, Shannon. No kids yet for these lovebirds but they do claim to have an overweight cat that's convinced it's a dog. If he's not out adventuring come weekends, Sam enjoys a little down time to simply relax. Turkey Day is this guy's favorite holiday because "It's an excuse to eat without being judged." Spot on Sam. We asked Sam for any last words and he said, "Every time you stretch a font, somewhere, a designer cries!" 
Production – Alex Ortiz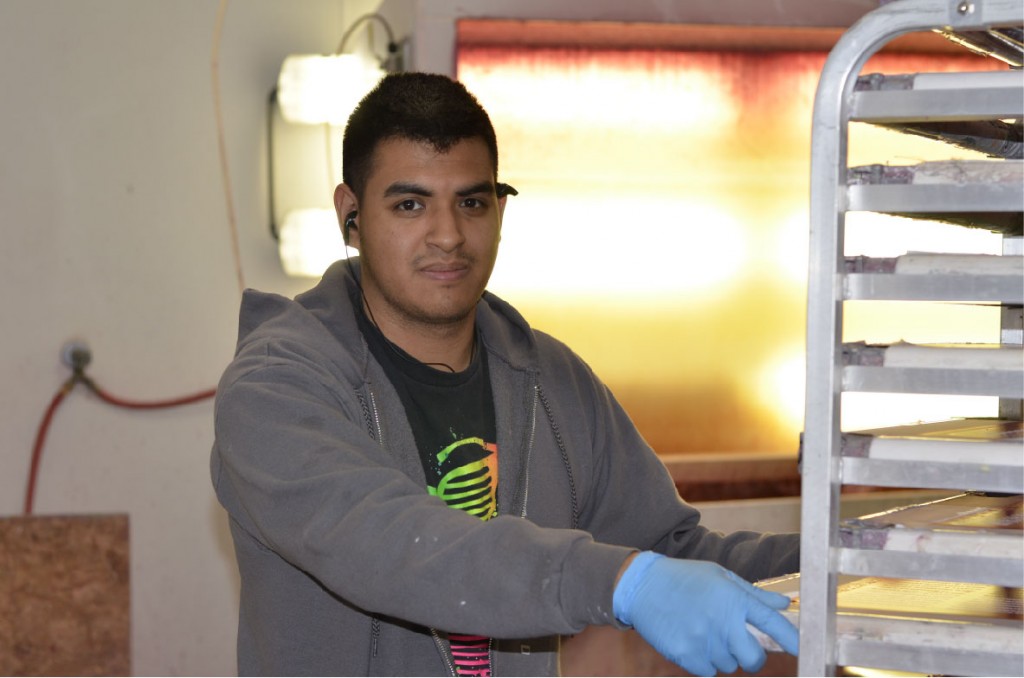 Alex has been a SnugZian for over a year now and has implemented and displayed his hard work ethic. Just recently he was promoted to become the Team Lead in our Burn Screen department. Alex has stepped up as a leader these past couple of months while we experienced some employee turnover and his help did not go unrecognized. He is always willing to work overtime and pick up some additional projects to help make the department successful. Just in the past month, he has been reclaiming, stripping screens of excess paint which can be tedious work,  screens sometimes all shift and he never complains. Alex is a great asset to the team and supports everyone around him.
Alex lives in Salt Lake City now but he derives from four hours south in sunny St. George, Utah. There he attended Dixie High for four years and was involved in the ROTC (Reserve Officers' Training Corps) program; he was a lieutenant  during his time with the group. Naturally, leadership and discipline come innate to Alex. He hopes to join the Air Force Academy in the future one day.  When he's away from his work duties, he watches over his younger siblings. He recently took his younger brother to watch the new Avengers movie. In July of this year, Alex plans on traveling to Mexico to visit his youngest brother and treat him to a visit to Disneyland.
We're very glad to call Alex a SnugZian and part of the team. Appreciate all you do Alex, we salute you. You're team is excited for your leadership.
 Labs – Amanda Barlow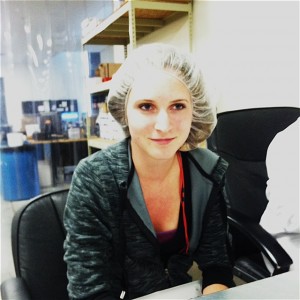 Amanda is a recent hire but her work ethic reflects that of a veteran. In her short time at SnugZ she has already proven herself to be incredible asset and it's hard to notice her abnormal ability to easily pick up new skills. Since her inception with us, she has demonstrated her willingness to go above and beyond her job responsibility and to meet any crazy request we send her direction.
She works overtime without any reluctance and capable of working odd hours whenever asked. Once again, her ability to quickly learn a new skill has helped her excel in every task presented upon her. She is an inspiration to those around her. We're uber grateful for her positive attitude and hard work. She reflect every characteristic of a team player.
Amanda is originally from Colorado City, Colorado. She comes from a family of 10 children! Amanda is the sixth child and one of four daughters. She currently lives in South Jordan, Utah with her boyfriend. Her favorite dogs are Dachshunds. When she's not at work she enjoys a good nap and has a deep passion for baking. Ginger cookies are her favorite. One unique hobby of Amanda's is modeling. She always had a great admiration, delight, and connection with models and runways. Just last week she finished her first photo shoot.  Lastly, she's looking forward to her summer vacation she has planned in August in San Diego, California.
Does your company offer Employee of the Month? Or some method of recognition? Whatever form it may be, some is better than none; especially after a great effort on the employee's part. By displaying acknowledgment to your worker for their labors, you are:
Letting employees know that their work is valued and appreciated
Gives employees a sense of ownership and belonging in their place of work
Improves morale
Enhances loyalty
Helps build a supportive work environment
Increases employee motivation
Improves employee retention
Now there is much debate on how to correctly appreciate employees. An article in Inc. magazine talks about the importance of face time and individual recognition rather than public announcements. Whether you agree or not, this is a continuously debated topic in search for the correct methods. If you're new to an employee of the month program, you can't go wrong asking your subordinates, "How would you  like to be recognized?"
Citations:
Heintz, N. (2009, September 1). Building a Culture of Employee Appreciation. Retrieved May 7, 2015, from http://www.inc.com/magazine/20090901/building-a-culture-of-employee-appreciation.html