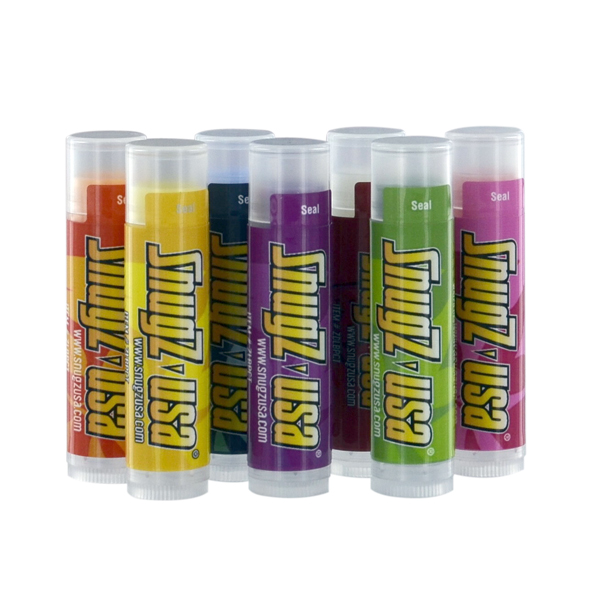 Why choose SnugZ USA Lip Balm do you ask?
Lip balm is the perfect addition to any gift bag or on top of any counter display. Not only is it an item that people will love, but lip balm provides the perfect opportunity to promote your services at the same time!
Lip balm is great at any time of the year!
Our lip balm is used 1-8 times a day and lasts 3-9 months. Making over 1,000 impressions for under $1.
People enjoy lip balm and use it regularly. Choosing a high quality SnugZ USA balm will give you the option to choose the flavor, color and container, making it a product people will want to show and share with others.
USA made and QCA compliant!
Lip balm is not gender specific and appeals to everyone. It's found in everyone's purses and pockets.
With a low cost lip balm, it's easy to distribute and promote your brand to a large mass of people at a very low cost.
With lip balm being a smaller item, it's easier to ship and transport, no matter the event!
With the thousands of container, flavor and color options, you can change the look on every order.
More bang for your buck with SnugZ USA lip balm!