SWAG-WOW!!
Hello boys and girls, Paully, the SWAGWOW-MAN here for SnugZ and we have a bunch of unsung SWAG heroes about to play the circle of fifths up and down your auditory WOW holes! Throughout this month, we will be showcasing all our brand new, must have items. But these aren't your average "As Seen On TV" products, they were born from the understanding that the best things in life come in two's. Or for every filthy time your child played mine-craft with Cheeto encrusted-fingers on your device in the back of the car. These products are in demand and on trend right now.
So call today while supplies last… actually we make these here in America, at SnugZ so our supply is pretty much unlimited, so just call or head over to our website and check out all  new products. #SwagWow
WHAT'S NEW?
January has come and gone in a flash and even though you may still be recovering from trekking down each and every tradeshow aisle, it is time to get to work. Well, we are here to help. We hear it every year, from all our customers, "Show me what's new!" Well, at SnugZ, we have been busy as always and have over 50 new products. From dye-sublimated apparel to new personal care containers, we invite you to check out our NEW 2017 CATALOG. 
We also want to introduce Traverse, an all-new leather line, which includes hand-stitched journals, notebooks, wallets and other leather accessories. With 5 leather colors and 11 custom waxed linen accent stitch colors, these products provide many unique options for your customer.
[half]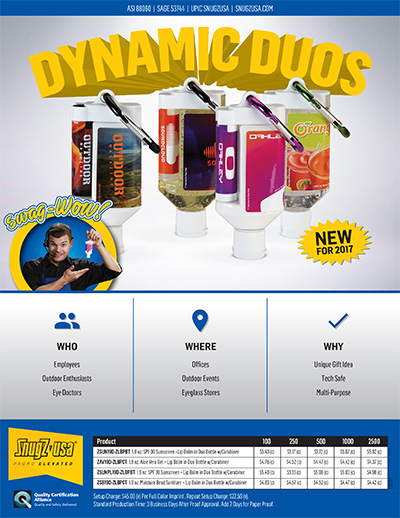 [/half]
[half end="true"]
 [/half]
[half]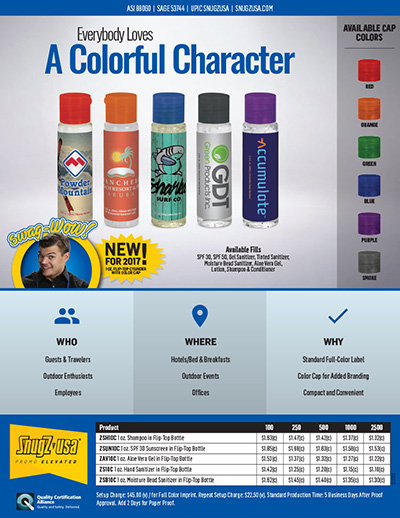 [/half]
[half end="true"]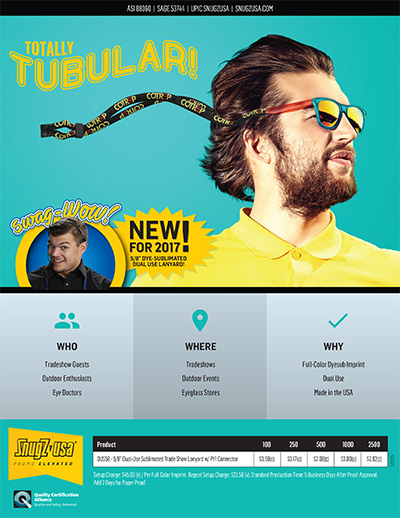 [/half]