2015 has already started off with a bang, launching our brand new Zen line! Not only are things off to an exciting start but we have some great new people to join us on the journey!
We wanted to introduce our new Sales Representatives that will be serving you and give you a little insight to who they are and what they are about!
Let me introduce Steve Rone, our new Regional Sales Manager:
Where are you from?:
Memphis, TN
Favorite type of food?:
BBQ from Memphis. TN
What is your favorite place you've ever traveled?:
Snugz Factory. West Jordan, UT….and Florence Italy
If you could have any super power, what would it be?:
Flight
If you could go back in time/or in present and meet any person, who would it be?:
Kurt Vonnegut
Not only are we absolutely thrilled to have Steve on board but we cant wait to also introduce: Kathy DiFrancesco, your region Sales Representative and all things Zen guru!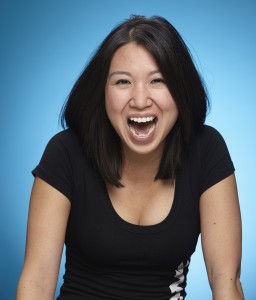 Where are you from?:
Family is from Thailand. I am first generation to be born and raised in NYC.
Favorite type of food?:
I never play favorites with food because I love to eat everything! But a major comfort food is a steaming hot bowl of noodle soup in all its variations. I could eat that every day. AND for sweets my go-to is dark chocolate with nuts.
What is your favorite place you've ever traveled?:
I have a long wish list of places I still want to visit but looking back, the place that made the biggest impact on me was Chios (Xios) island in Greece, a close neighbor to Turkey. Powerful tragic history that you can see immediately in the architecture, with everyone still living inside the castles on the island. It's not a place where people typically visit when they go to Greece. It was so cool to speak Greek with the kids and seeing their eyes light up in awe. My face didn't match what was coming out of my mouth!
Fun Facts:
– I am a professional nose, a skill and a profession I had no idea existed until I started working in the fragrance business 15 years ago in NYC. The creator of Love's Baby Soft and also my trainer, pointed out the skill and helped me learn how to use my abilities creatively.
– I love to climb and hike. I have a bucket list to climb as many Fourteeners as I can!
Welcome to the SnugZ USA Family Steve & Kathy!