Memorial Day is now behind us, schools are wrapping up the calendar year, and pools have officially opened. Now that June has arrived, get ready to embrace the days filled with sunny skies, fresh cut lawns, and family vacations taking off–also known as summer time.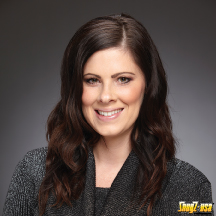 Last week, we asked our veteran National Sales Rep, Katy Burum, for her recommended item of the week for those in a pickle on what to suggest to your customers. She didn't have one single item for this popular time of year but rather an entire category—Sunscreen and lots of it! Katy is no stranger to making recommendations. She has been a top Sales Representative at SnugZ USA and is going 13+ years strong with us. Her keen knowledge and robust work ethic did not go unnoticed either; this year, Katy was recognized as the #5,  out of top 20, Supplier Sales Representatives by ASI Advantages magazine.
Whether your customers have plans this summer to visit a National Park, go on a cruise, or getaway trip to the beach, you'll want to consider getting them Katy's recommendation because accompanied with these fun filled days are threatening ultraviolet rays and nasty sunburns. For many of us, sunscreen can be an easily forgettable item to pack but fun in the sun comes with responsibility. Though, initial sunscreen application is just not enough. Did you know experts recommend applying sunscreen 30 minutes before going out? Moreover, be sure to reapply at 80 minutes, especially if you're sweating or swimming. Don't be conservative on the amount you slather up either because most of us don't put on enough. The recommended amount use of sunscreen for an adult is 1 oz., or a full shot glass.
Next, does the level of SPF matter? You bet. Make no mistake, any sunscreen is better than no sunscreen. However, there is a difference in the levels variations of SPF. SPF stands for Sun Protection Factor and it's a formula designed to calculate how long one can withstand being in the sun until they begin to burn. For example, an SPF 15 sunscreen means:
Minutes to burn without sunscreen x SPF number = maximum sun exposure time
How do you calculate this formula? Let's say you step outside and within 10 minutes you begin to burn. If you were to apply an SPF 15, at the rate your skin burns, that means it will protect you up to 150 minutes without burning. However, before you make a dart for the beach, this equation isn't accurate for everyone and those who participated in the testing may burn faster than you. It's important to know your skin type because this will play a role in finding out which SPF works best for you. To find which skin type you are, click here.
Now begs the question, SPF 15 vs SPF 100, is there a significant difference? Absolutely. Did you know the recommended use is between 15-50. Beyond SPF 50, you're really not getting that much more skin protection, a mere 1%. Take a look at the chart below provided by Consumer Reports. An SPF 15 will protect you at a level 93% of UV Rays and SPF 50 will protect you at 98%. No sunscreen will protect you 100%.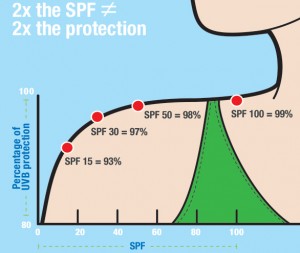 All in all, Sunscreen is important. Not only to protect your skin from getting sunburn but Melanoma has never been more of a threat. Melanoma is one of the seven most common cancers in the US and largely rising among young adults. According to the Skin Cancer Foundation, an estimated 73,000+ new cases of Melanoma will be diagnosed this year and it accounts for the majority of skin cancer deaths. Katy highly recommends sticking with sunscreen as you think about your customers this time of year. Below we have our starting sunscreen lineup for you to choose from. Believe us when we say they're sun-sational.
ZSUNPLSP20: 2 oz. SPF 50 Squeeze Pouch Sunscreen. It's a new product of the year  TSA carry on. Also available in 1 oz. and SPF 30.
ZSUN19-ZLBPWT.HC: Lip balm and Sunscreen SPF 30 combo with Carabiner attached. One goes where the other goes.
ZSUNJT: Jumbo Sunscreen SPF 30 Tubes for outdoor events like golfing or concerts or kids camps.
ZSUNPLIRCP: This two-fer is a Suncreen SPF 50 + Bug repellent combo, DEET-free, another handy item for any outdoor event.
ZSUN10: 1 oz. Round Bottle with SPF 30. This is a perennial best seller.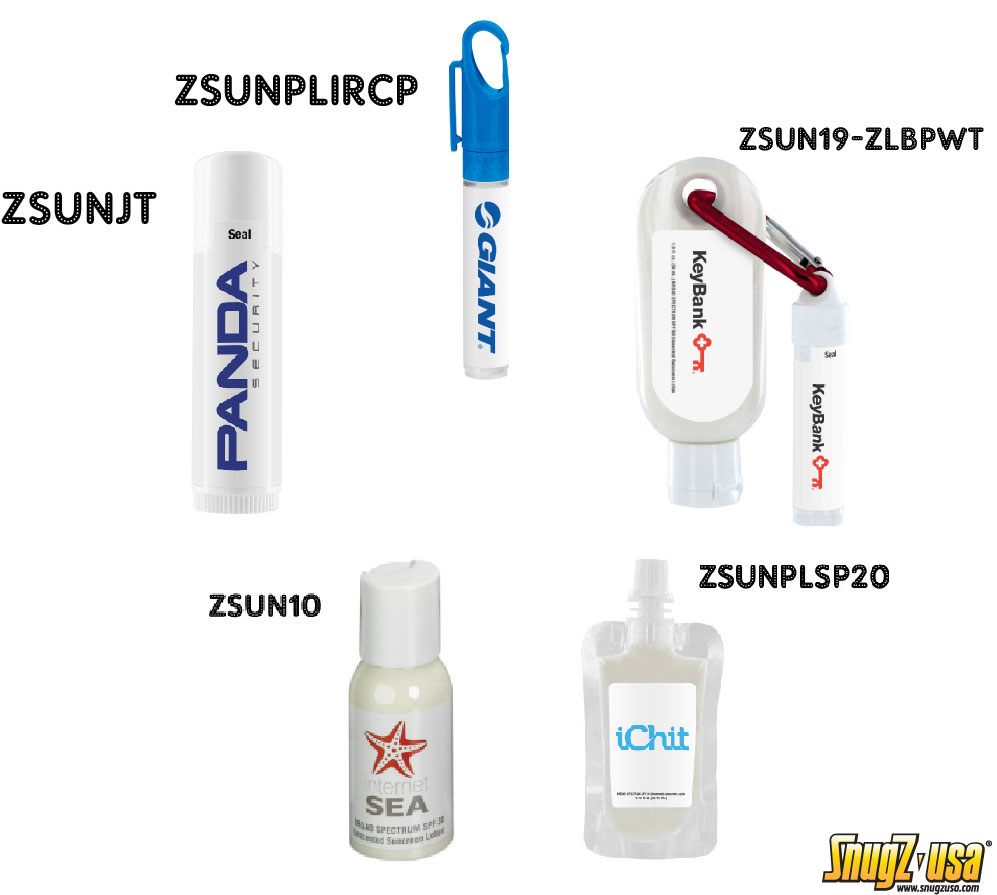 To receive a quote or get a question answered, you can reach our Customer Service department at 888-447-6840.
Sources:
Advantages Best Reps 2015. (2015, February 15). Retrieved May 24, 2015, from https://www.asicentral.com/news/magazines/advantages/january-2015/advantages-best-reps-2015/
What to Know About Sunscreen Before Buying It | Sunscreen Ratings – Consumer Reports News. (2014, May 1). Retrieved May 19, 2015, from http://www.consumerreports.org/cro/magazine/2014/07/what-to-know-about-sunscreen-before-buying-it/index.htm
Jeffries, M. (n.d.). SPF Numbers – HowStuffWorks. Retrieved May 17, 2015, from http://health.howstuffworks.com/skin-care/beauty/sun-care/spf.htm
Skin Cancer Foundation. (n.d.). Retrieved May 23, 2015, from http://www.skincancer.org/skin-cancer-information/skin-cancer-facts